Tour Our Facilities
Our facility is comprised of two buildings with over 4000 sq ft. of climate controlled, indoor space. We have 45 dog suites and 2 cat condos. When designing our facility we took great consideration to the pets that we would be caring for and wanted to make sure that we offered ample space in each suite for their comfort.
Interior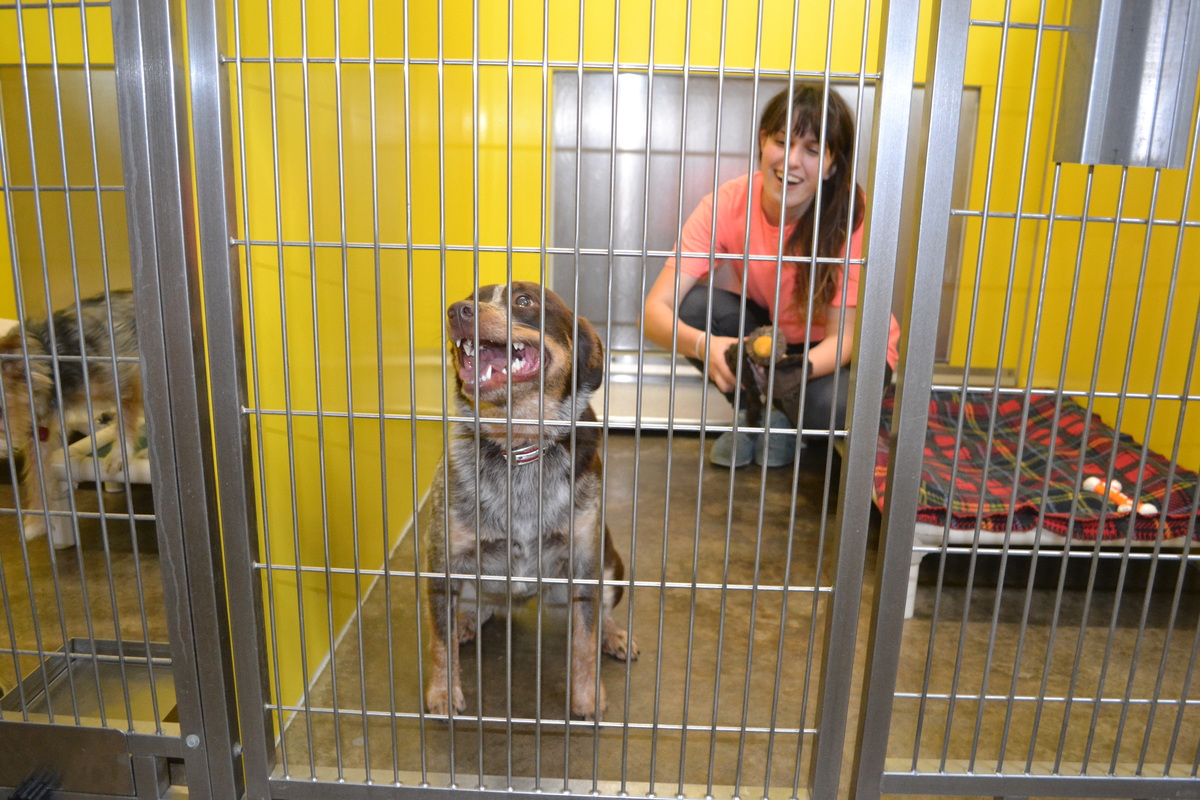 Our single suites range in size from 3 x 8.5 ft to 5 x 6 ft. and our presidential suites are 5 x 12 ft. in size. Our suites are a top of the line product made by T-Kennels. They are made of high grade stainless steel which insures both your pet's safety and cleanliness. All of our suites are equipped with a drainage system which quickly and safely removes all waste product out of our facility. Each suite is also equipped with a Kuranda bed. These beds allow your pet to rest comfortably off the floor.
Our cat condos were designed with multi levels for climbing, private litter box level, and its own ventilation system. The ventilation system is set on a timer so that old or stale air is removed and it allows fresh air in. This keeps our condos fresh and clean for our feline guests.
While safety and cleanliness are on the top of our priorities for each of our guests, we also take disease transmission very seriously. To insure that we are doing all we can to prevent disease transmission we have several safety protocols in place. First being our required vaccinations. These insure that your pet has been properly vetted and will help lessen the severity of their symptoms should they come in contact with anything viral or bacterial. Second, we clean our facility with veterinarian grade disinfectant. We adhere and follow all application, rinsing and drying protocols to verify that we are properly sanitizing all surfaces. Finally, we have an air purification system. The Reme Halo Air Purification system works with our central air system. Please read below to understand all the benefits of this system.
Air Purification System
The REME HALO® produces Hydro-Peroxide plasma that is distributed through the air handler, through the duct system and into the conditioned living space. Unlike passive air technologies, which need pollutants to pass through the unit for purification or filtration, the REME HALO® sweeps through the area actively purifying pollutants at the source. This unit also features higher Ionized Hydro-Peroxide output, which gives faster kill rates for microbial contaminants in the air as well as on surfaces. This higher output also drops more particulates from the air bringing relief to those who suffer from allergies and other respiratory issues. Now with quick release features for the cell and housing for faster cell replacement and an adjustable shroud for customization of the advanced oxidation plasma output.
Features and Benefits
Dual ionizers to reduce airborne particulates (dust, dander, pollen, mold spores)
Kills up to 99% of bacteria, mold and viruses
REME® reduces sneeze germs by 99% in the time a sneeze can reach three feet.
New zinc ions kill 99% of viruses on surfaces
Unlike portable units that are limited to the room in which they are placed, the REME HALO® provides whole home and building purification.
Exterior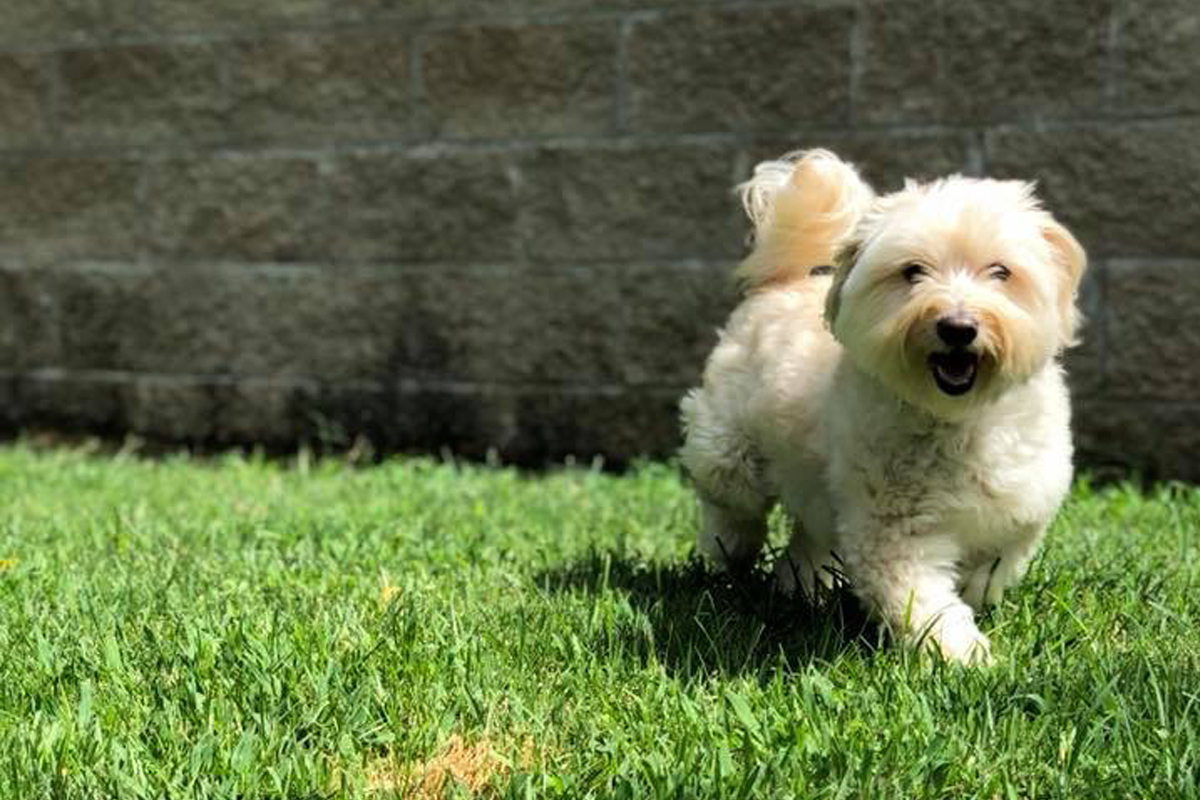 But it's not all about the inside...let's talk outdoors. We know that it's important for guests to receive outside time. We offer 4 walks per day with the option to add extra seasonal activities. Our outdoor yards are large, grassed, fenced areas. We have 3 yards that all offer adequate space for play, lounging, and of course taking care of business! We have two large covered porches which supply our guests with shade and weather protection. The porches are also equipped with large cooling fans that are used during our summer months to help create a more pleasant outdoor experience.
With all of these amenities and so much more, your pet is sure to enjoy their time at Petite Paws!