Doggie Daycare
In addition to our overnight stays, we also offer Doggie Daycare if you just need a place for your fur baby to hang out while at work, shopping, entertaining company, home repairs, etc. A Daycare pet can be dropped off anytime between 7:00am - 11:00am and picked up between 2:00pm - 6:00pm on the SAME DAY. If your plans change and your pet needs to stay overnight, you will be charged the appropriate rate per night for boarding. Our Doggie Daycare guests will enjoy outside playtime and some R&R in one of our suites.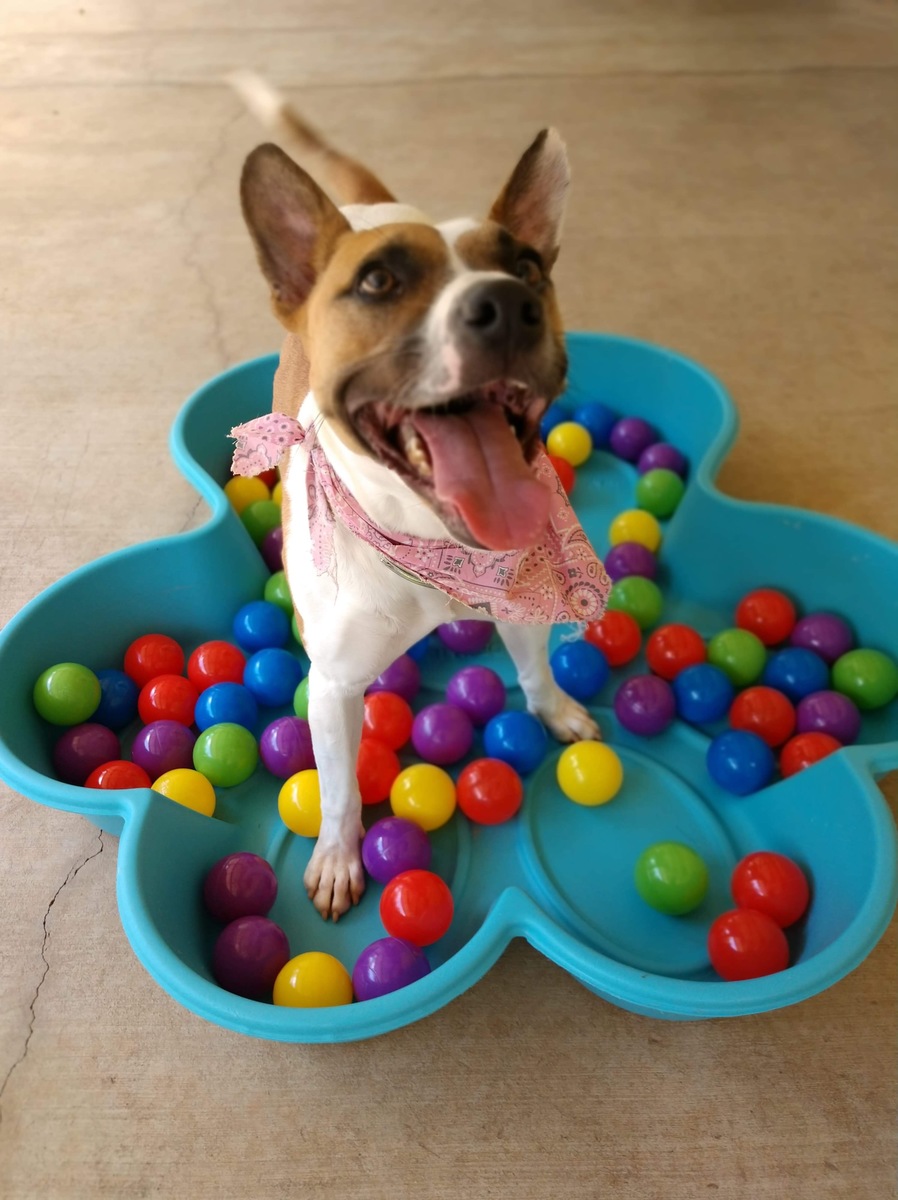 Petite Paws offers a unique style daycare program that allows your pup to enjoy social play with their canine and human friends in an off-leash environment. For the safety of all participants, the social skills of each daycare dog are evaluated prior to admission to the program, and all dogs are continually supervised by our trained daycare staff.
If you have an active, social dog who needs to stay busy and loves attention, our doggy daycare might be the right fit for your pup! We have the most fun and safest dog daycare program in the Lincoln Parrish!
As an added bonus, Daycare Pets (once approved) are automaticcally enrolled into our Enrichment Program and will enjoy a full day designed to help your furry family members receive the maximum benefit through Physical Activity, Mental Stimulation, Emotional Support, Rest and more!
Daycare Fees
Animal
Suite Type
Length
Rate Per
Day
Each Addtl.
Family Pet
Dog
Single Suite
Day
$14
$8