Pet Taxi Service
Does your pet need a ride? Let us take away some of the stress from going out of town by picking up your pet from your home and returning them to you after your trip.
The Petite Paws Pet Taxi is equipped with everything your pet will need to ride in comfort. All of our guest will be required to be properly restrained using harnesses and seat belts or crates depending on the size of your pet. All cats will be required to travel in an appropriate sized crate. All riding equipment will be provided by Petite Paws.
Scheduling a Pet Taxi Ride
You can schedule this service at the time you make your pets reservation. You will need to specify if you would like to schedule your pet be picked up, delivered home or both. Should you choose to add this at a later time you must do so at least 24 hours in advance of when you want the service.
When making your reservation, please select the time frame (7:00-11:00am or 2:00-6:00pm) in which you would like to have your pet picked up or delivered home. You will be contacted 24 hours before the scheduled date to confirm a set pick up or delivery time. You will also receive a text message or phone call letting you know your pet has safely arrived at Petite Paws or informing you that we are getting ready to bring them home to you.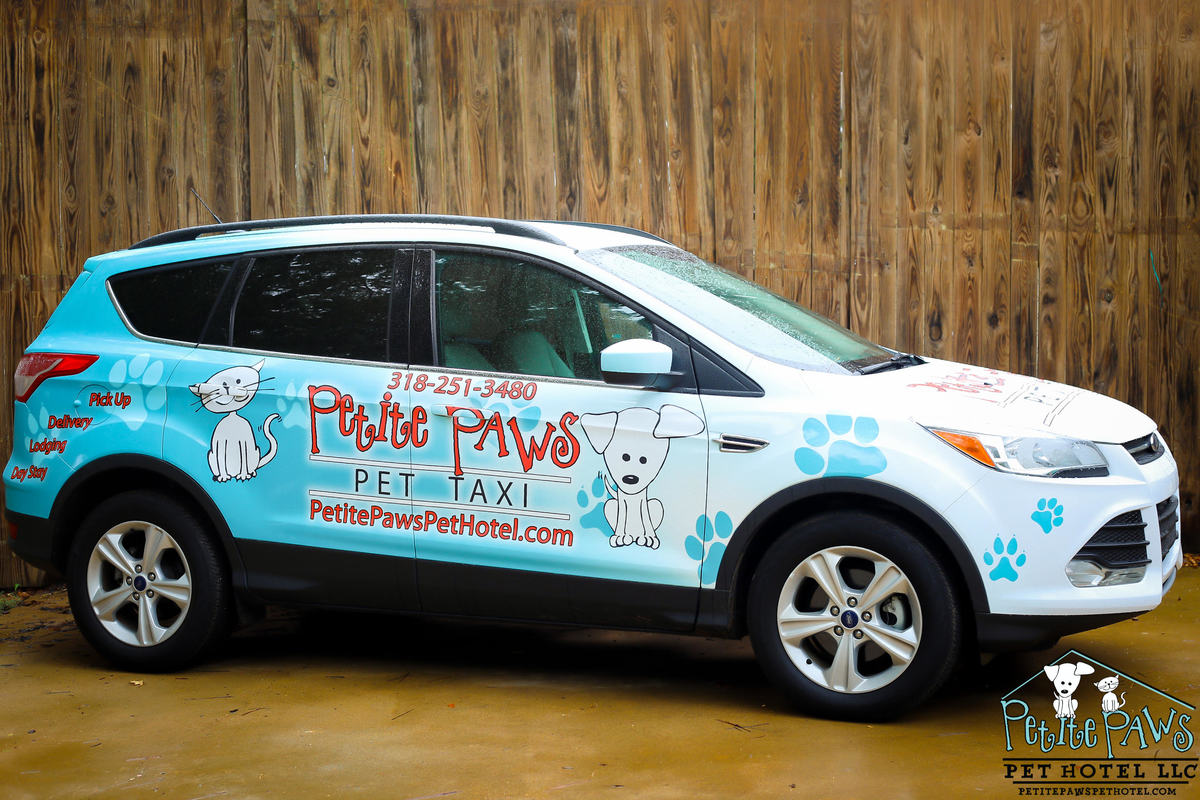 Areas & Pricing
We are proud to be able to bring this to our Ruston and surrounding communities! We will be servicing a 10 – 15 mile radius from Petite Paws. Please see map below to know where your location would fall:
| Area | Pricing |
| --- | --- |
| 10 mile radius (blue circle below) | $15.00 one way trip |
| 10 mile radius (blue circle below) | $25.50 round trip (pick up & delivery) |
| 15 mile Radius (yellow circle below) | $20.00 one way trip |
| 15 mile radius (yellow circle below) | $34.00 round trip (pick up & delivery) |

*There is no additional charge for multiple family pets traveling to or from the same location. There will, however, be additional charges if multiple trips made.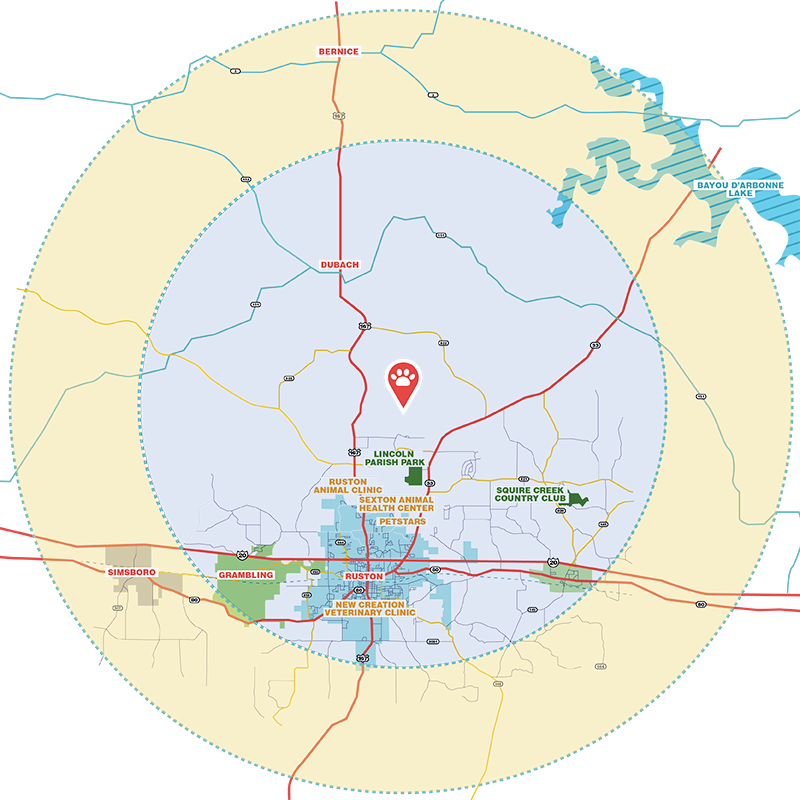 Additional Pet Taxi Services
While your pet is in our care should they require a vet visit or you want to keep a grooming appointment, we will be able to get them there and back to our facility. You can calculate your rate depending on if the locating falls in a 10 mile or 15 mile radius of Petite Paws. These would be considered at a round trip rate.